Blue River Quaker Settlement Organizations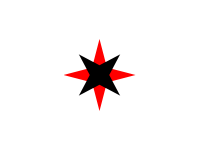 In the 1800's Salem enjoyed the reputation of being one of the most celebrated club towns of its size in the state. Among the first to be organized was the Salem Farmer's Club. This is a unique and progressive organization of farmers with a membership of twenty-four active workers — the heads of twelve different families. It was organized by Mr. and Mrs. W. W. Stevens in November, 1892. The object of this club is the study of the science and the practical results of intelligent farming and to teach the host and hostess along the fine arts of attractive menu and entertainment. The meetings are held ...
Read More...

One of the earliest peace societies in the United States originated in Salem in 1819. Fifty-seven men, of whom thirty-nine were Quakers, met and organized the Salem Peace Society. Published minutes record its history from the active and hopeful beginning until the summer of 1826 when the minutes terminate. The first minutes from the meeting report a preliminary meeting, late in 1818 at the Quaker founders of the Blue River Meeting House. Copies of Friend of Peace were procured to be distributed to the members. It was probably through the influence of the Salem Peace Society that quite a number of persons, mostly Quakers, refused to muster with the militia, or take ...
Read More...